Why JSM?

1. Uniquely personalised service
At JSM we do things differently, and it's our people that make the difference. We provide a uniquely personalised service to every client, offering genuine customer service and communicate openly with our clients throughout all stages of the project.
Our absolute priority is to develop a strong client relationship which we believe is an important foundation to a successful building journey. At first we focus on achieving a thorough understanding of the client's needs before construction begins and then ensure that we openly communicate and collaborate closely with our clients throughout the whole building process to ensure that their needs are fulfilled and expectations exceeded in every way possible.
2. High quality workmanship & detail
We have an exceptional eye for detail, produce high quality workmanship and display first class building practices.
3. Deliver on time and on budget
We pride ourselves on our proven track record of delivering projects on time and on budget. We achieve this by carefully focusing on planning and working effectively together as a team (builder, trades, architect and client).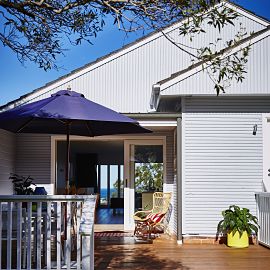 4. Reliable & experienced tradesman
Our tradesmen are experienced, highly skilled, efficient, honest and reliable.
5. Value for money
We offer reasonable and competitive rates and value for money.

6. Proven client satisfaction
We appreciate that there is no better form of advertising in today's highly competitive market than the personal recommendations of our satisfied customers and given that the majority of our business comes from client referrals and repeat clients this is evidence of our proven ability to deliver excellence in building and customer satisfaction.
7. Licenced and insured
We are fully licensed and insured.
8. Master Builder
James Mangleson is an active member of the Master Builders Association of NSW.